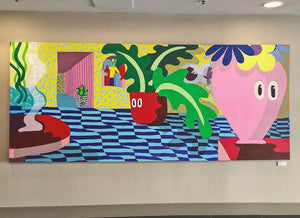 "Interior Dream" is an interior dreamscape located in the Park West Apartments' lobby. Welcoming all current and future tenants upon arrival, the personified house plants represent the LA residents living in Park West. The majority of residents are students at Otis College of Art and Design & Loyola Marymount University.
---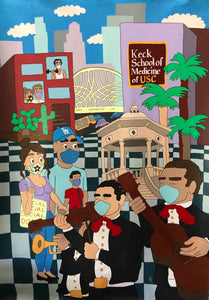 "Stay Connected LA" is a public health campaign focused on representing the Latino community of East LA; illustrating how the community can come together and remain optimistic while enduring the Covid crisis.  Learn more about the campaign here
---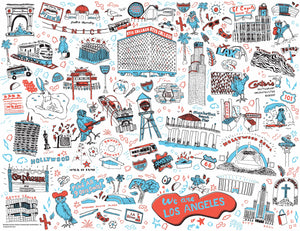 "We Are Los Angeles" is an internationally recognized marketing campaign for Otis College of Art and Design intended to attract prospective students from around the world. The interactive quality of finding all 9 Otis owls and shining light on Otis College as being an integral landmark within Los Angeles earned this campaign recognition in the World Illustration Awards hosted by the Association of Illustrators. Take a peek at the interview behind the campaign.  
---
In collaboration with furniture designer Daniel Ortega, we created the "Fastest Looking" trophy for SF MOMA's Soap Box Derby. 
---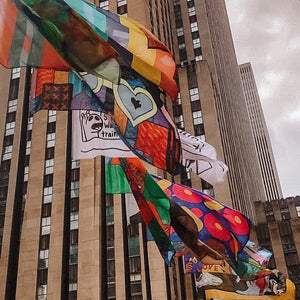 In an effort to boost the spirits of New Yorkers during the start of the pandemic, the Rockefeller Center hosted its first annual Flag Project. Featuring 192 international artists including: Kaws, Jeff Koons, Aaron Gonzalez, Marina Abramović, Jenny Holzer, Steve Powers, Carmen Herrera, Christian Siriano, Faith Ringgold, Hank Willis Thomas, Laurie Anderson, Sanford Biggers, Sarah Sze, and Shantell Martin. The heart shaped glasses staring back at the Manhattan skyline represent the non stop love New Yorkers share even through the ups and downs.